The Company of Maniacs started with two metal heads: Cédric Iseli (drums) and Jonas Schmid (vocals, guitar). As lonesome metal heads in their teenage years at school they hooked up to celebrate their favorite music: Heavy Metal. With Overkill, Coroner, and Sepultura as main influences, they made their way through the cover-period into songwriting.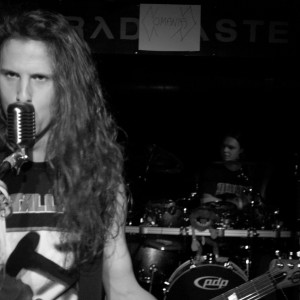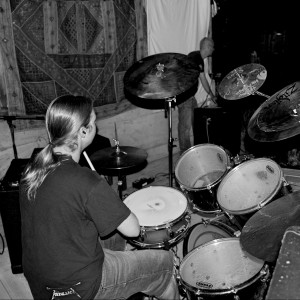 A lot of ideas and smashing riffs later, they had 5 songs ready for action and rehearsal! It was April 2012 in our counting when they entered a small cowshed – a friends "recording studio" – to record their songs. The very first demo release was ready and was called "Cowshed Demo". They got backup in no time. Raymond Weibel (bass) and Dominic Blum (lead guitar) were blown away by the cowshed demo and joined Comaniac in summer 2012. The four maniacs from Aarau, Switzerland were soon ready to hit the stages – just weeks after their first rehearsal.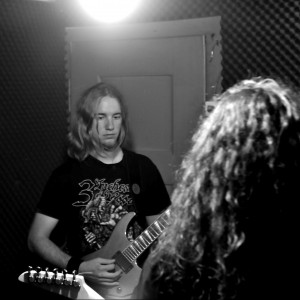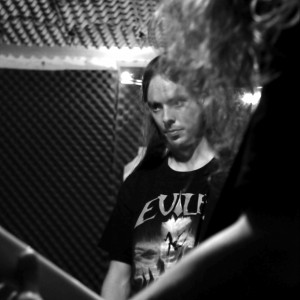 In December 2012 Comaniac found themselves in a professional recording studio to record their second demo. "Tumor Troop" was released in summer 2013 and recognized not only in the local but also the international press. Cédric comments, "In early 2013, when we suddenly had our full line up and a decent demo, we had something in our hands! Venues and press started to give us some recognition and noticed our passion for Heavy Metal music!"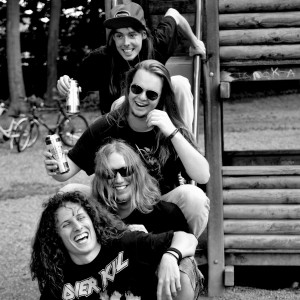 By the end of 2013, Comaniac played in several cities and gathered a lot of live experience such as a Supporting Act for Thrash legends Coroner and Toxik. But there was something quietly growing beside the shows…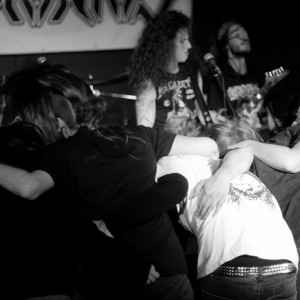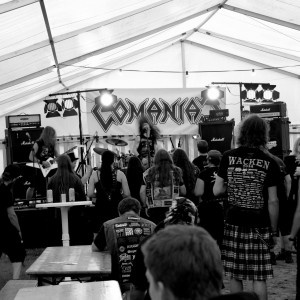 In early 2014, Comaniac recorded their brand new song "Killing Tendency" to announce their debut album to be released in early 2015. Jonas says, "We knew right from the beginning that it is essential for a band to write and release new music. We have to let people know we're working hard on our music and are keeping to it. There was no day off from improving our song material!"
In Summer 2014 Comaniac entered the KHE Recording Studio to record "Return To The Wasteland" – their first full length album. After months of promotion and organization their 52-Minutes-Debut Album also known as "RTTW" was self-released on February 27, 2015 and distributed worldwide by underground record stores and distributors.
Download Release Sheet "Return To The Wasteland"
Soon after – in March 2015 – it was time for another release: Their first professional video clip to the Song "Secret Seed". Doom comments: "We always wanted to use our music to get a message to the people. And with Jonas' idea of the human tree being used and abused for his whole life we had a fitting metaphor."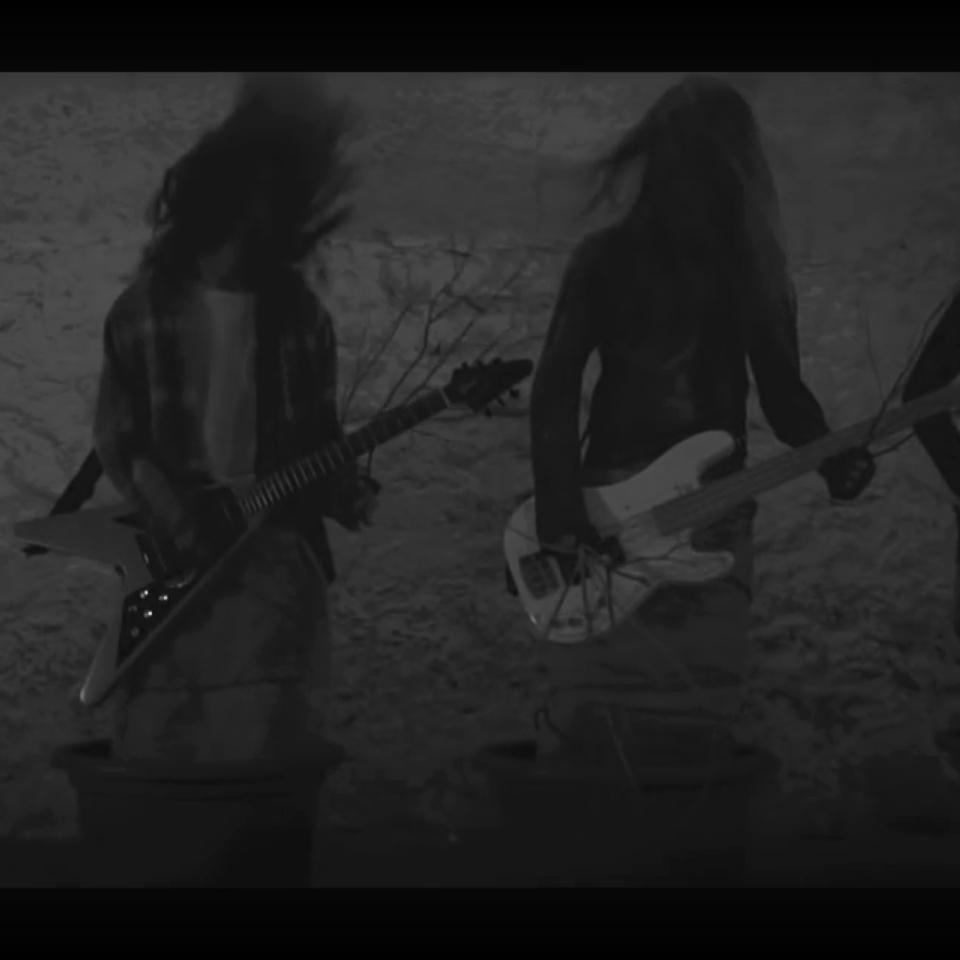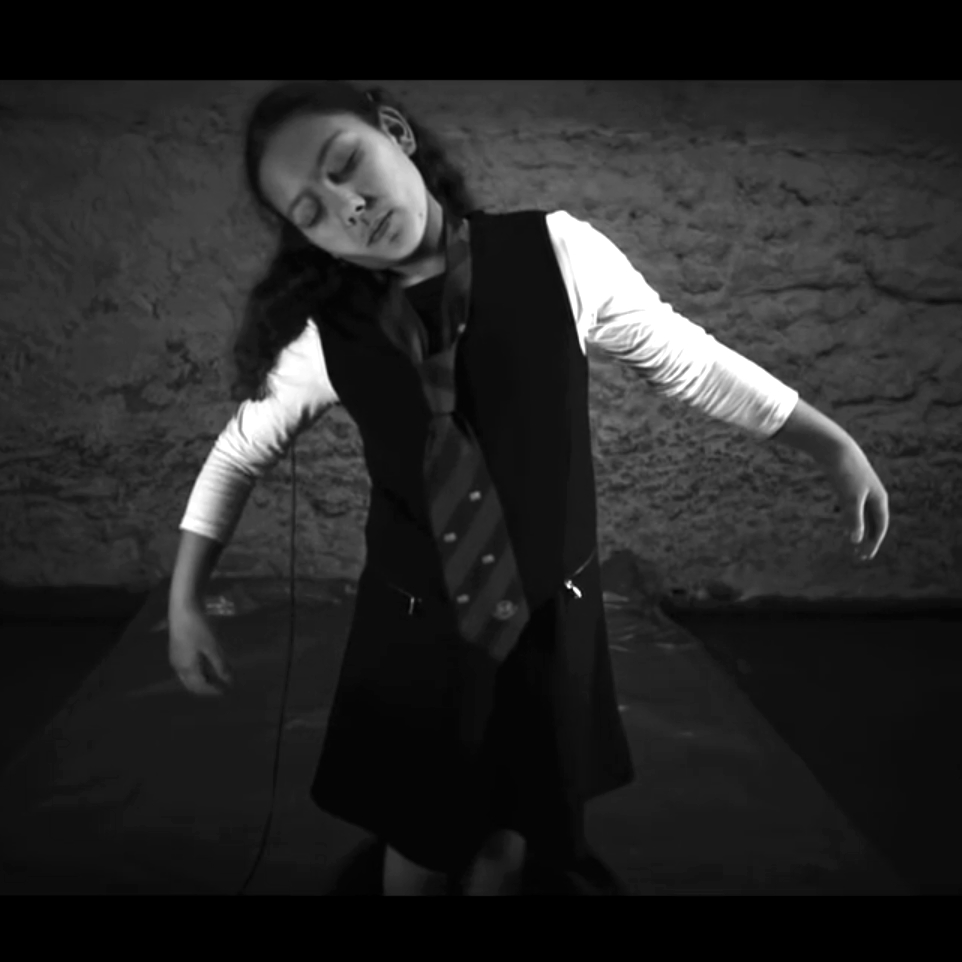 2015 was the year of live attacks! Many shows in Switzerland and their first shows abroad brought Comaniac to countries like Germany, Austria, Italy and Croatia.
Through this time two labels were contacting Comaniac for a collaboration. Soon after there were two re-issues of "Return To The Wasteland" on the market: Stormspell Records (CD) and Tridroid Records (Tape) helped Comaniac to distribute their Debut. Comaniac seemed ready for take-off…but trouble stroke…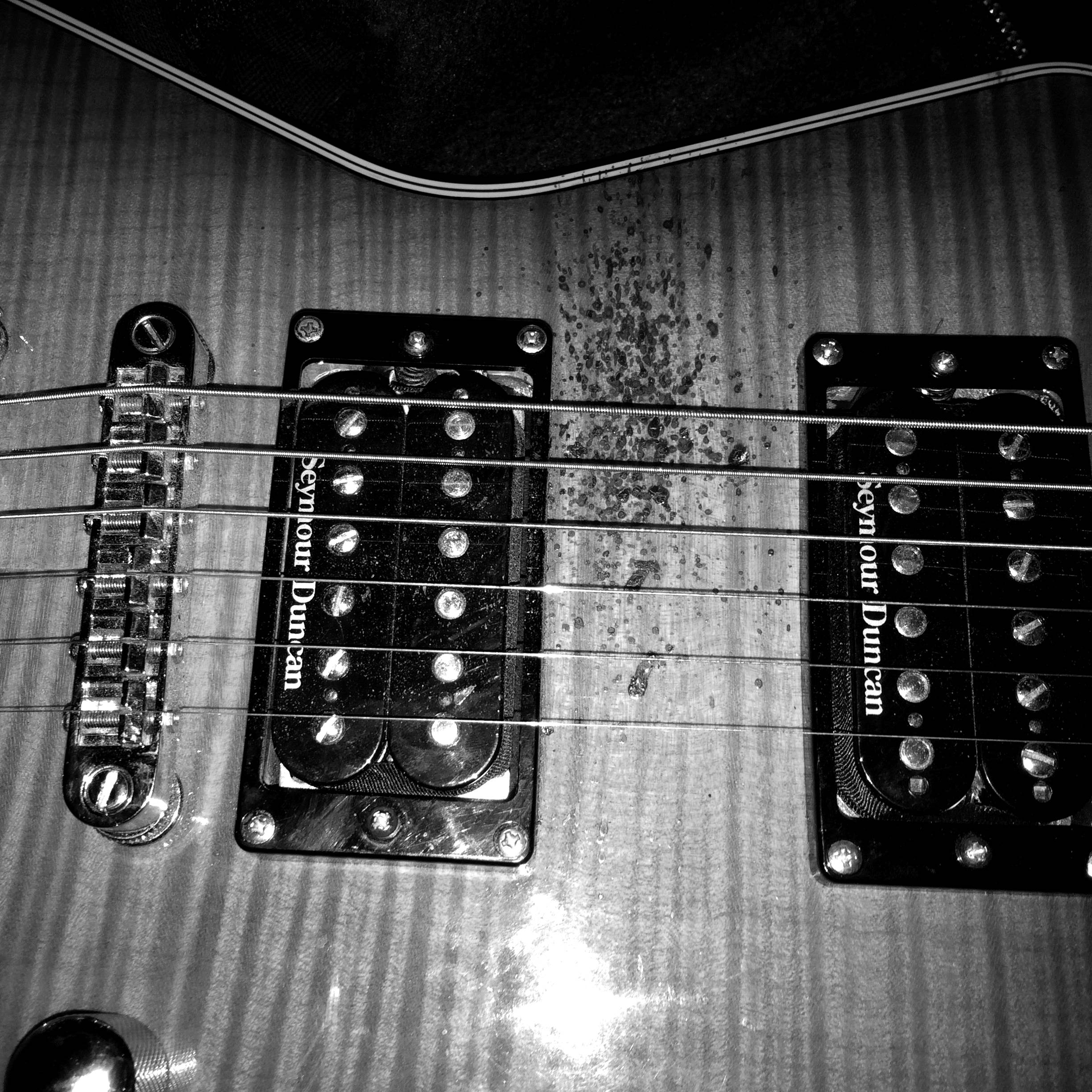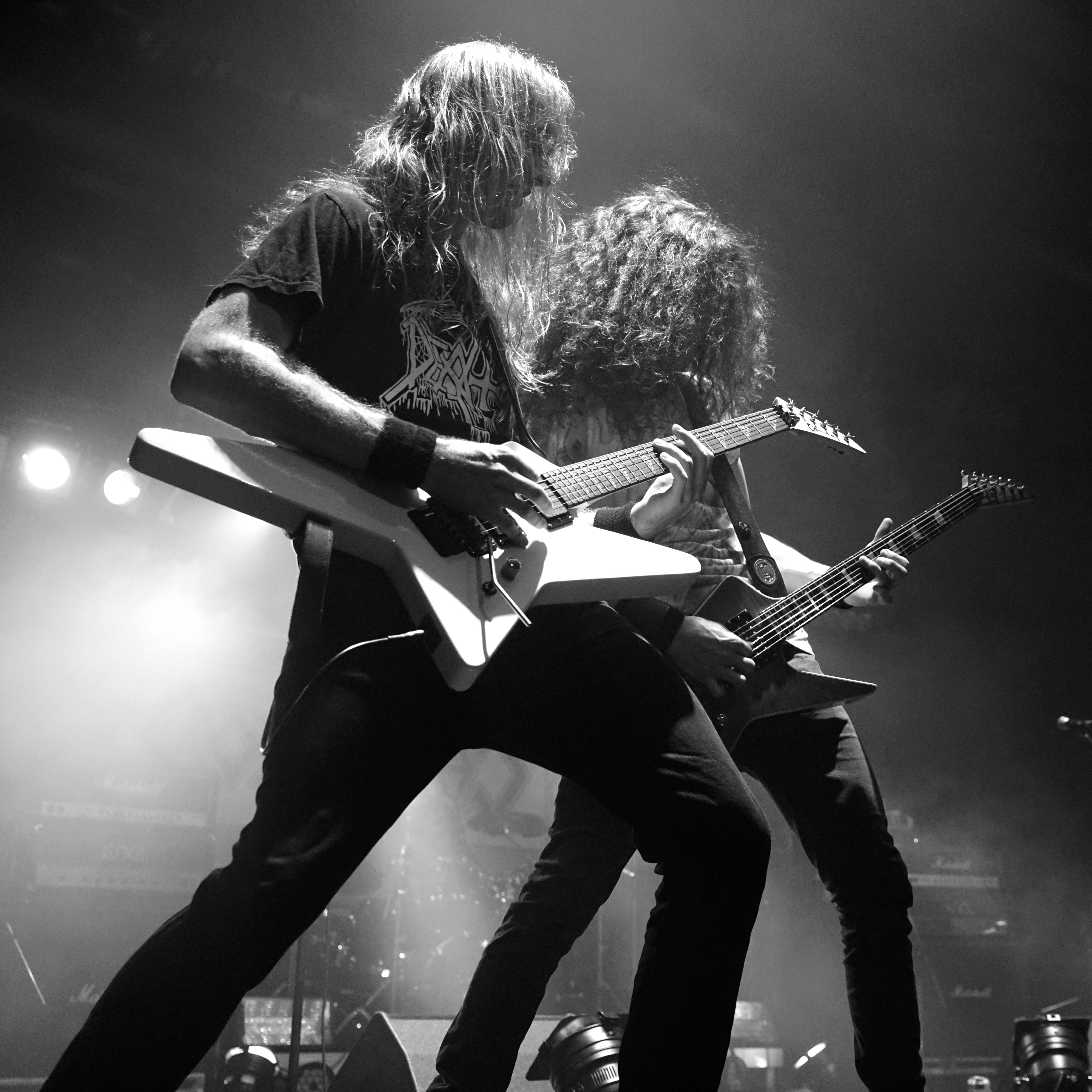 Early 2016 the band had its first big crisis. Cédric – founder member and drummer for more than 5 years – and lead guitarist Doom couldn't combine the ambitious plans of Comaniac with their private ones. So in April 2016 it came to the last live show in the original lineup. Still there was no such thing as burying Comaniac at any time. Jonas and Ray started checking different possibilities how to continue and finally brought Vali (lead guitar) and Steff (drums) on board – in the same month as Doom and Cédric left.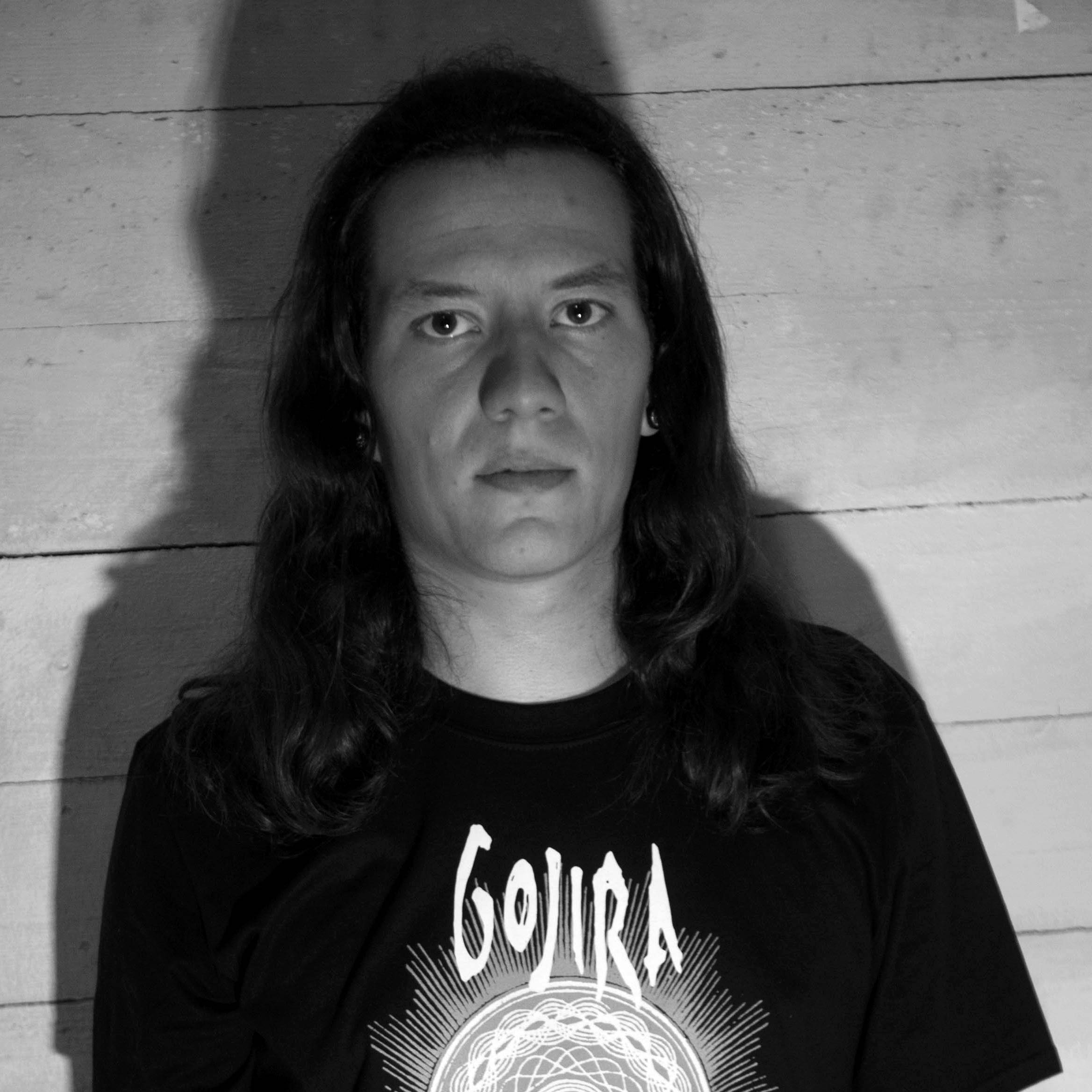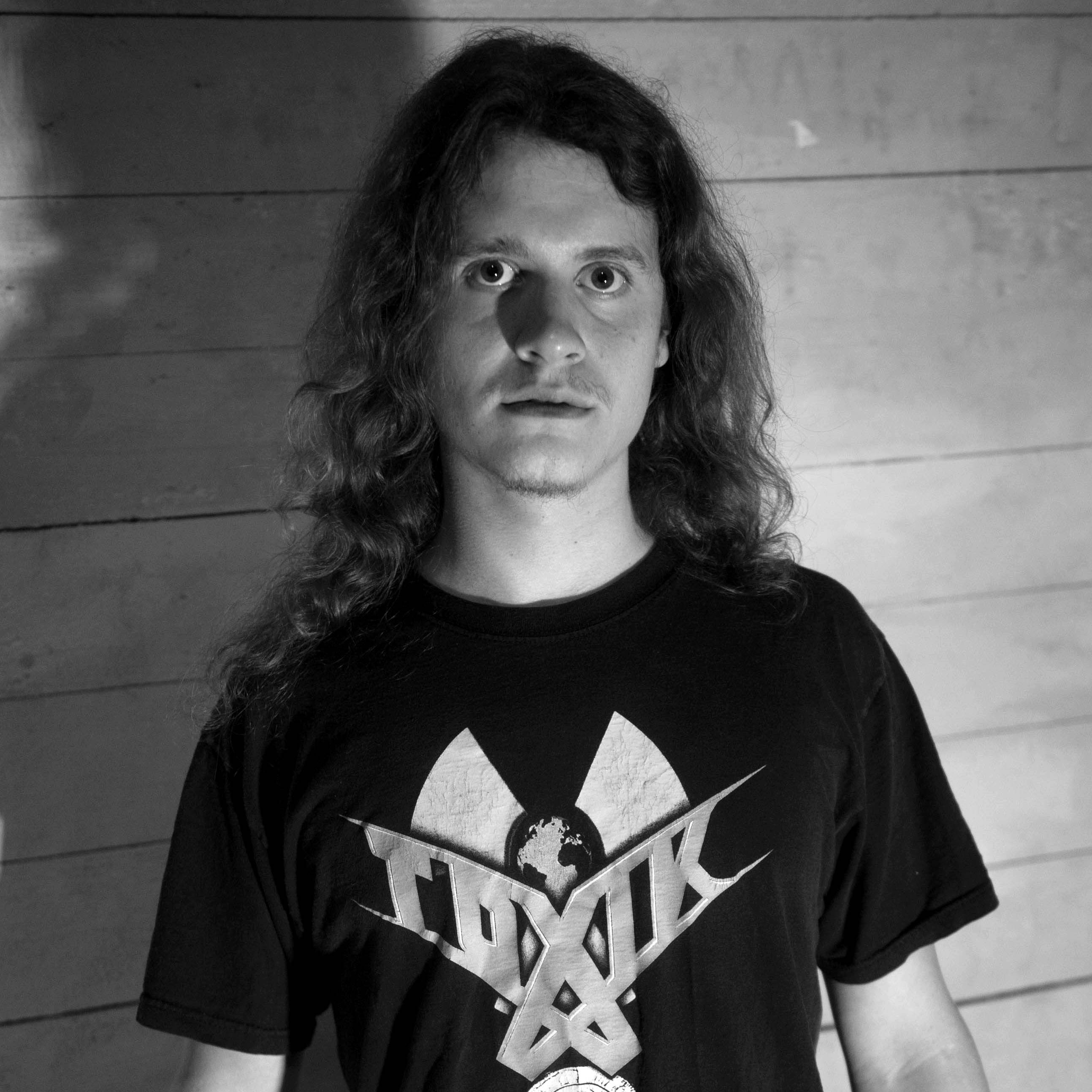 With the new lineup Comaniac could convince their audience at every show – and even international bookers. So it happened that Comaniac got a slot at MetalDays Slovenia in summer 2016.
In autumn 2016 Comaniac found themselves in the KHE Recording Studio again. In 14 days they captured their second album "Instruction For Destruction". "Musically it's much more mature and original than the debut" Valentin says. And he shall be right after all.
The second album "Instruction For Destruction" (IFD) hit the stores worldwide on April 7th, 2017, right after convincing the Record Labels SAOL (digital, Compact Disc) and METALWORLD (Vinyl, limited to 500 copies) to distribute the metal to the masses. IFD got top rates in most metal magazines which led the German magazine LEGACY to write a two-page-report about the Swiss hopefulls.
Download Release Sheet "Instruction For Destruction"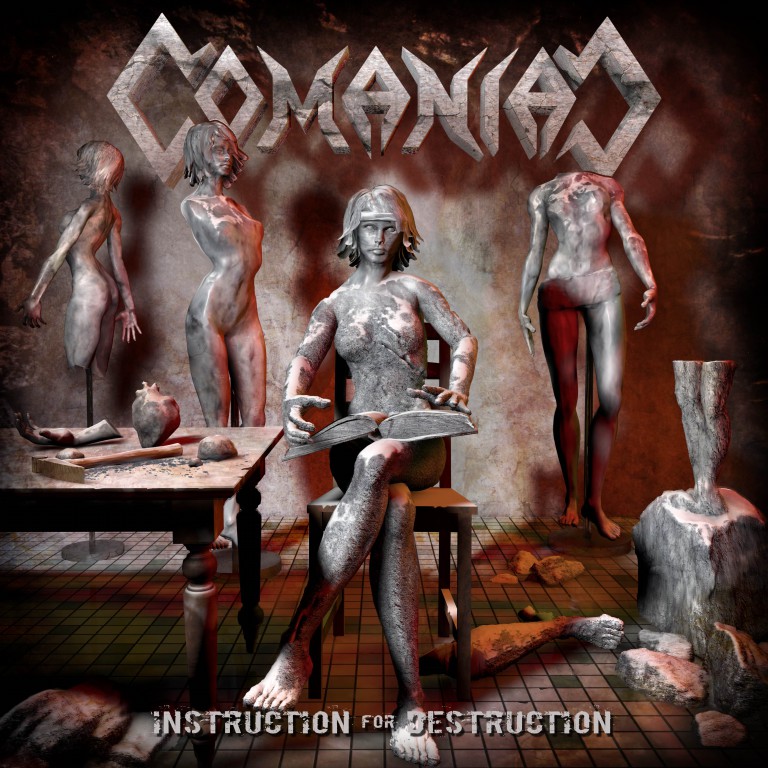 "We wanted to do everything better with our second album. We wanted to make sure that this album is gonna be in everyones face right from ist release. And what could have been better than touring our asses off with the new tunes?" says Raymond.
Summer 2017 was the most intensive time in the history of the band yet. After an Eastern European Tour with Austrian Crossover Thrashers Insanity Alert it was supporting legendary Metal Church which pushed Comaniac to the next level. "Three weeks of pure metal rebellion! We didn't only play historic venues like Tivoli Bremen (GER) or Dynamo Eindhoven (NED) but also joined Metal Church to Graspop Festival and Hellfest." says Stefan.
Right after their last show with Metal Church in the UK Comaniac announced their own European Headliner Tour called "Road Destruction Tour" which also included international festival shows and support gigs for bands such as Overkill, Death Angel, Cavalera Conspiracy and Napalm Death and kept them on the road from July until August 2017.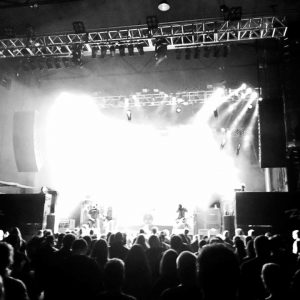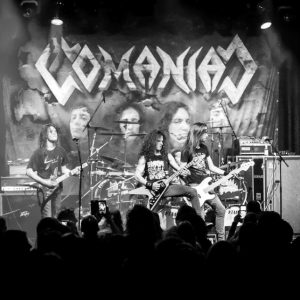 "Right after our Headliner-Tour we thought that there will be silent times for Comaniac until Christmas. But then all of a sudden there came requests from bookers all over Europe who wanted us to play their venues. I guess we played shows almost every weekend from September until January in central Europe." says Jonas.
As 2017 slowly faded there was another big announcement: Comaniac was confirmed to be the main support on Dr. Living Deads "Infiltrating Europe" Tour which included 17 shows in 8 countries within 18 days.
"All three Tours in Summer 2017 were great in their own way. But touring with another upcoming, young Thrash Metal band with such an intense shedule was a thing for its own for us." says Valentin.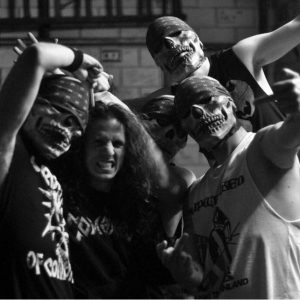 How to top this intense touring with "Instruction For Destruction"? What about a Headliner Tour in Japan!
And so it came that in Summer 2018 – just after the European Summer festival season – Comaniac flew over to the land of the rising sun for the "Kamikazee – The Spirit of the Failed Tour" and with this Tour came an exclusive release of a Japan Edition of their second offering, released via Captured Records.
"With the song 'The Spirit of the Failed' from the studio-session in 2016 we had a bonus track ready to go. With Captured Records we found the perfect local underground-label to get the mania rolling in Nippon, promoted by a headlining Tour." says Stef.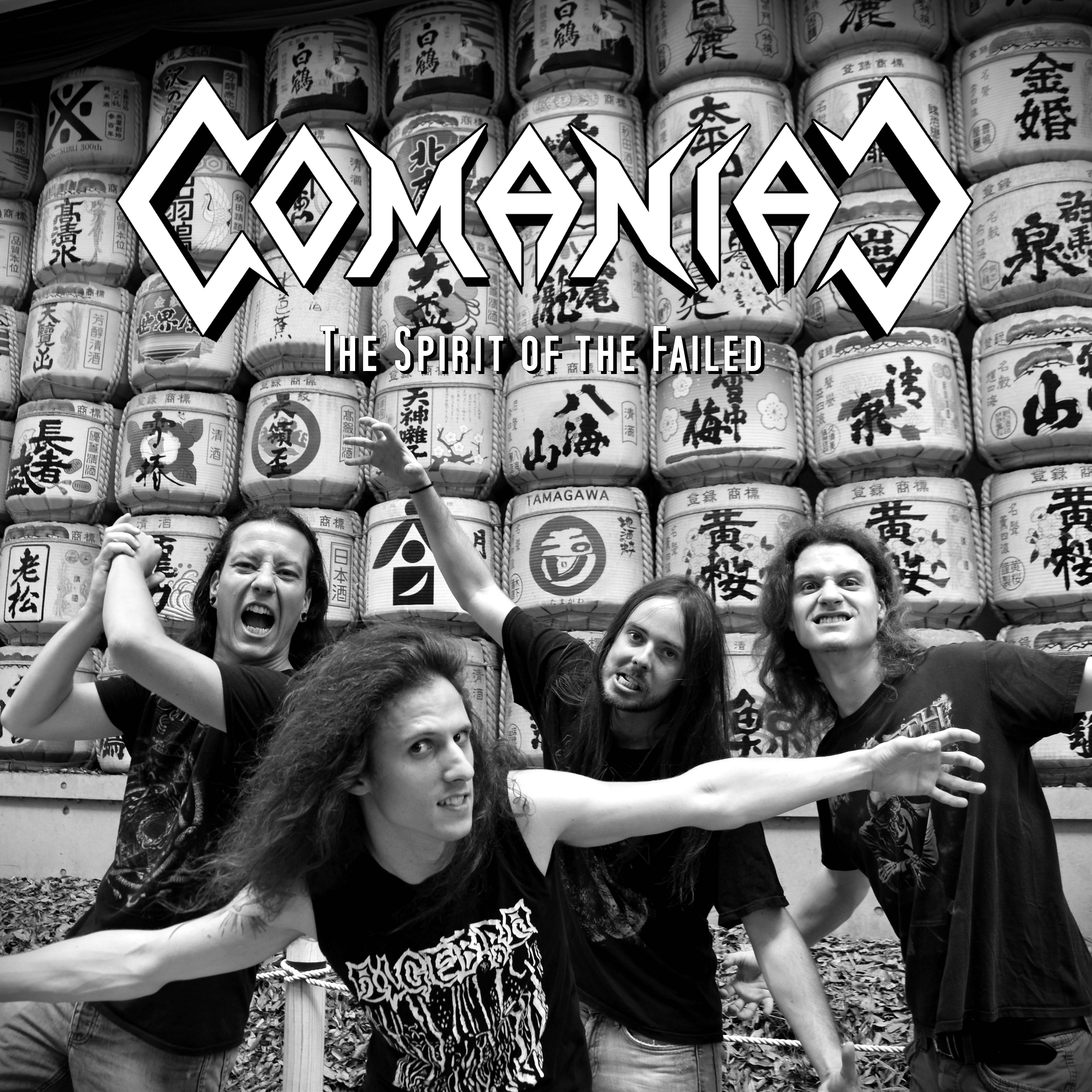 How to top this intense success with "Instruction For Destruction"?
"Well, obviously there are people out there waiting for another Comaniac record. And we ain't done yet." says Jonas. And so it happened.
In early 2019 Comaniac announced their presence at the New Sound Studio in Pfäffikon (CH), home of the legendary Tommy Vetterli (CORONER) to record their third full length studio album.
"The truth is that we were working on this record for more than 10 months using the Sonic Screwdriver Studio to capture the perfect takes. We wanted to really push ourselves to the limit and get our full capacity to shine." mentions Valentin.
While working on the new record it was Ray who didn't feel comfortable with his bass playing in the band and wanted to go separate ways. Although the leave-taking was emotional it was the opportunity for Joel Strahler to become a part of the most active Thrash Metal band in Switzerland for the last years. And he didn't take any chances to let it happen. In mid 2019 he was announced as the new Bassist for Comaniac.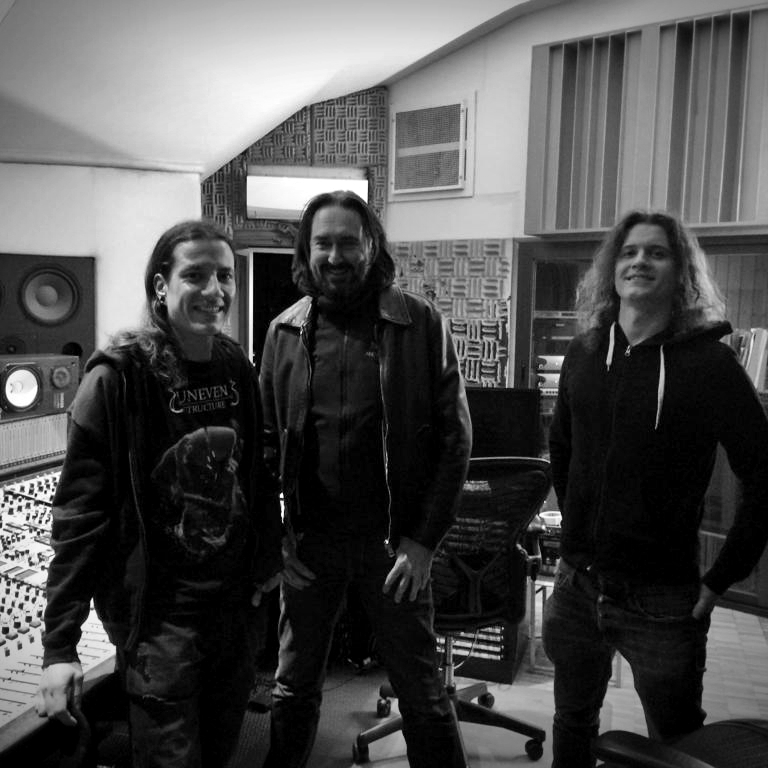 It took only one song from the new record to convince METALWORLD BOOKING to let Comaniac be a part of the IRONFLAME "Tales of Splendor and Sorrow" European Tour as a special guest. "Holodox" is a furious Thrash Metal track with a technical finesse yet unreached by the band. And so it came that this Tour was complemented with an exclusively limited 7 inch split single released via METALWORLD and with Holodox to be the contribution by Comaniac.
"With this tour we had the feeling that we really established in central Europe as a touring live band. There were people coming to the shows wearing Comaniac shirts and singing along. It was a confirmative tour that even after 2 years of touring people still are waiting for new material. And that's what we are going to deliver in 2020. That's guaranteed." says Jonas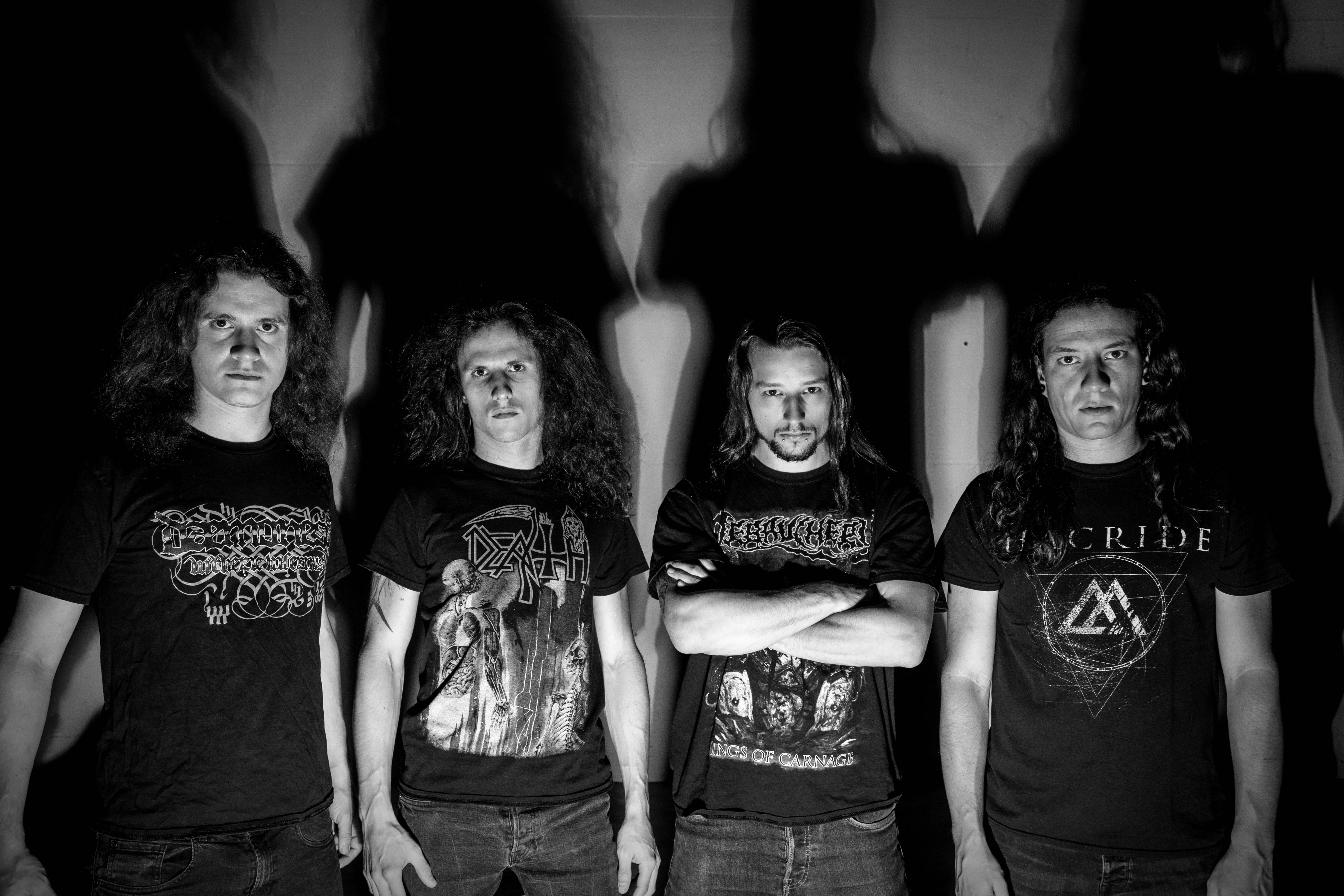 On December 12, 2019 Comaniac officially revealed what everyone was waiting for: the release of the third full length album "Holodox" coming April 3rd on METALWORLD (vinyl, CD, cassette). Within the next months they released one pre-release after the other – one song stronger than the other. But desaster stroke…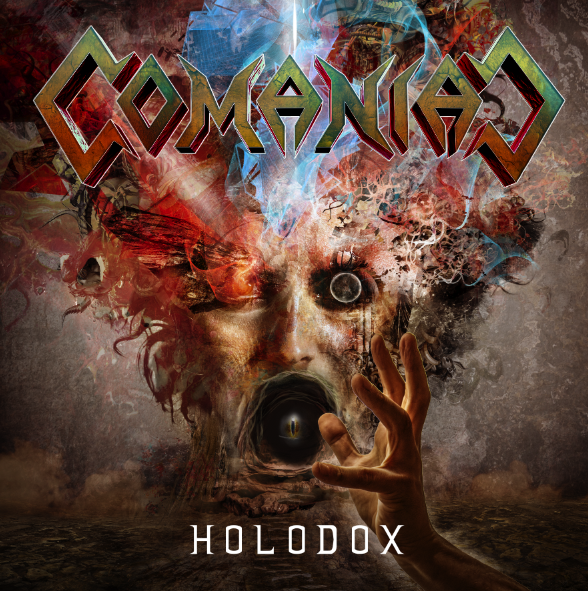 With the worldwide problems all around COVID-19 the album "Holodox" was postponed until September 4th. Still the maniacs shortened the waiting with further single releases and the release of their superbe video clip "Art Is Dead" in early August.