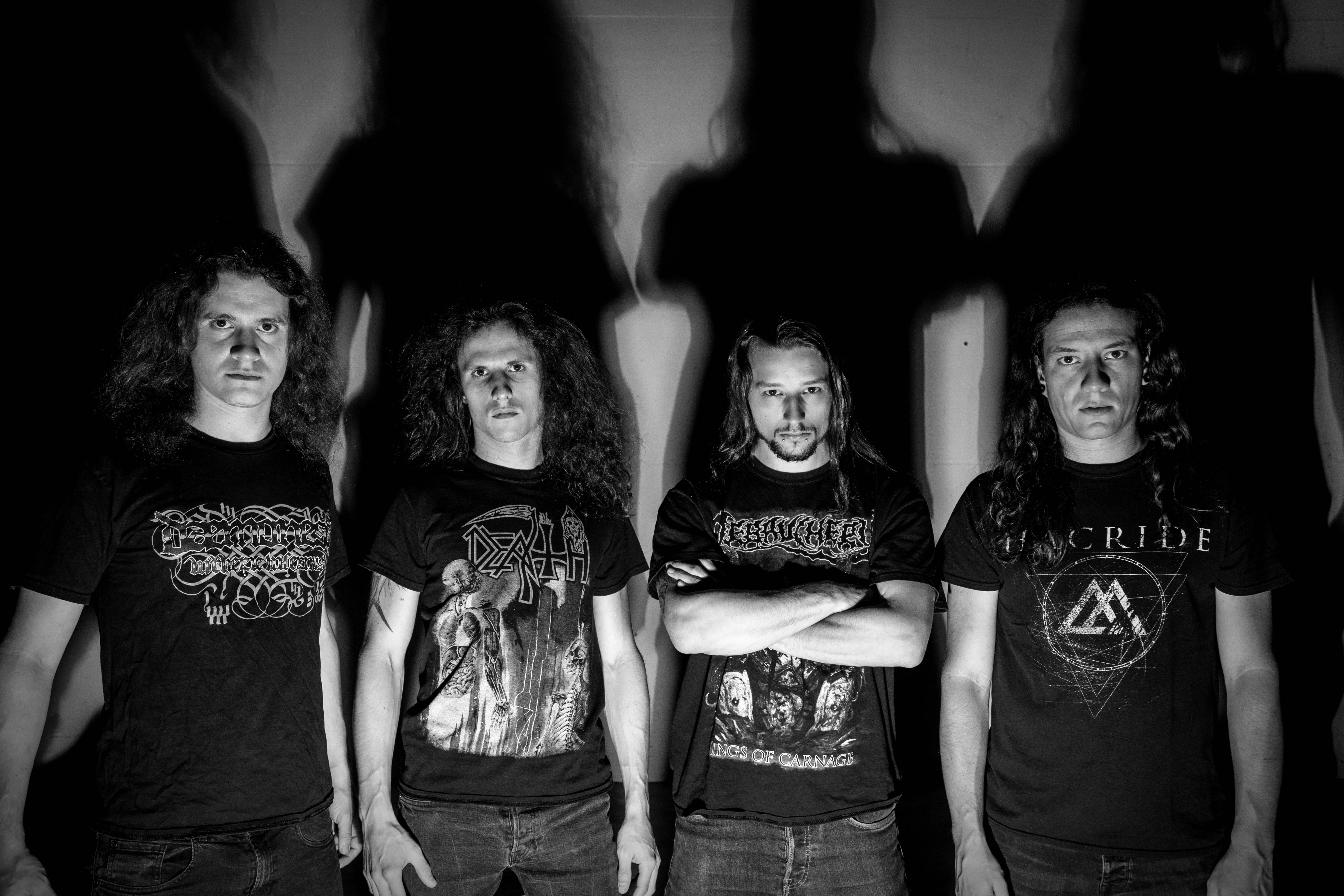 Valentin Mössinger Jonas Schmid Joel Strahler Stefan Häberli
Guitar Guitar, Voice Bass Drums

SHORT DESCRIPTION
Doers will prevail. The action is called Thrash Metal and the sovereigns are Comaniac (Company of Maniacs).
Since 2012 the young outfit is the promise when it comes to Swiss Thrash Metal, showing how the past can be redefined up to date.
After releasing two demo tapes it was their self-released debut album RETURN TO THE WASTELAND which crowned Comaniac as "THE Thrashhighlight 2015" (powermetal.de, 9.5/10) and opened the doors for many shows and festivals in Europe such as MetalDays Slovenia 2016. A second edition was soon released via STORMSPELL RECORDS.
On April 7th 2017 INSTRUCTION FOR DESTRUCTION was released via SAOL. The album shows unique musical enhancements for a young Thrash Metal outfit.
COMANIAC joined 4 European Tours and one Japan Tour which was part of the promotion for their INSTRUCTION FOR DESTRUCION (Japan Edition) album distributed via CAPTURED RECORDS.
10.6. – 24.6.2017 "European Tour" supporting Metal Church
5.8. – 17.8.2017 "Road Destruction Tour" as Headliner, incl. Support shows for Overkill, Napalm Death, and many more.
25.1. – 11.2.2018 "Infiltrating Europe Tour" supporting Dr. Living Dead
24.8. – 2.9.2018 "Kamikazee – The Spirit of the Failed Japan Tour" as Headliner
5.9. – 12.9.2019 "Tales of Splendor and Sorrow Tour" supporing Ironflame as special guest
Read the full Biography here.