General
- posted on 14. December 2017
by Hueber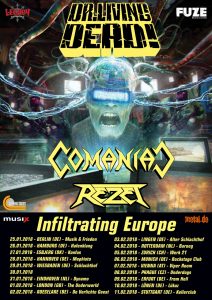 We're announced as main support for Dr. Living Dead on their European run in January / February 2018.
Together with Rezet this Line Up is about to prove that Thrash Metal is more alive than ever, also in 2018! Were looking forward to revisit many amazing places as well as wrecking many new ones.
See you on the road, Thrash Maniacs!