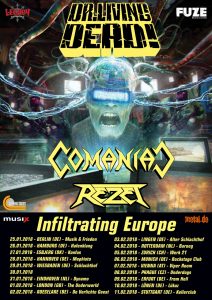 We're announced as main support for Dr. Living Dead on their European run in January / February 2018.
Together with Rezet this Line Up is about to prove that Thrash Metal is more alive than ever, also in 2018! Were looking forward to revisit many amazing places as well as wrecking many new ones.
See you on the road, Thrash Maniacs!
"Instruction For Destruction" is OUT NOW on SAOL – Service For Artist Owned Labels.
Available in stores and digital since April 7th, 2017 Comaniacs second offering is also available as a limited VINYL edition distributed by METALWORLD.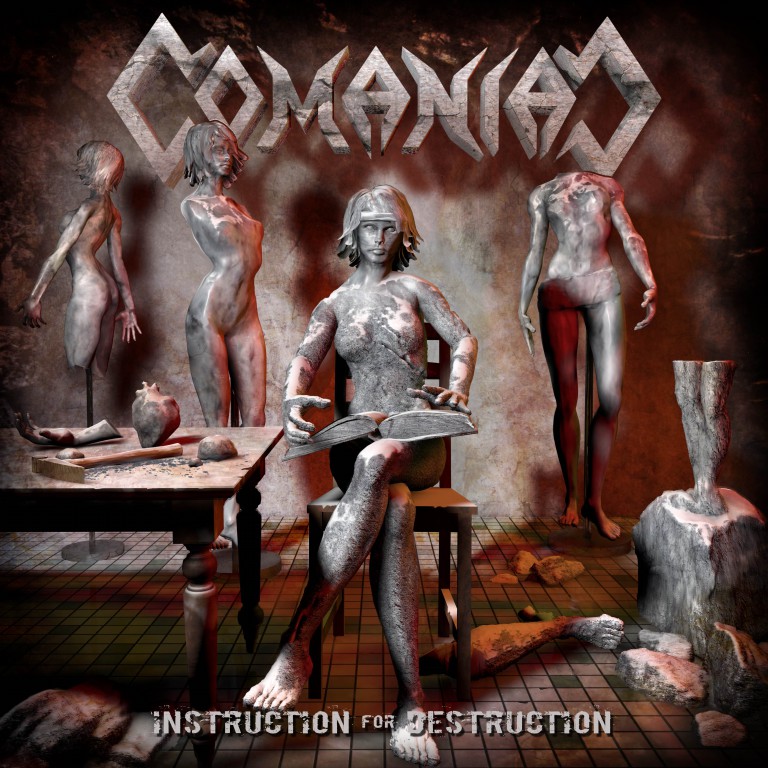 Tracklist:
01 – Coal
02 – Suborned
03 – Bow Low
04 – Guarding Ruins
05 – How To End It All
06 – Self Control
07 – Shattered
08 – Heart Of Stone
09 – Forever More
10 – Instruction For Destruction
Recorded, mixed by Kusi Hospenthal at KHE Recording Studio
Mastered by Dan Suter at Echochamber
Album Artwork by Jan Yrlund at Darkgrove
ORDER CD on Amazon, Saturn, Outsider Shop, Cede.ch and many more
ORDER VINYL on METALWORLD exclusively.
GET DIGITAL on our BANDCAMP site.